Casino in Missoula, MT
Diamond Jim's Eastgate Casino & Liquor has been a favorite gaming entertainment destination for more than 20 years. We've got everything you need to enjoy your time with us, including video poker and other games, a huge selection of liquor and spirits, and a welcoming atmosphere. Stop in today, bring your friends and have a great time!
Grab a Drink and Get Your Luck Started at our Casino!
If you're looking for a way to pass the time and enjoy yourself, make the short trip to paradise! Diamond Jim's Eastgate Casino & Liquor welcomes you and will make sure you enjoy every second you spend in our casino in Missoula, MT. Pull up a chair and put your video poker skills to the test, try your luck at keno or see if you've got the magic when it comes to any of our line games! Our casinos feature Rewards Players Clubs that reward our loyal customers with cash just for playing. You can't lose!
Contact Us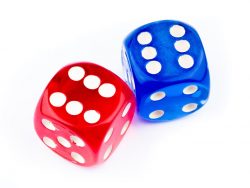 Bring a friend and grab a drink or get your streak of luck started with any of our casino games.
No matter how long you're with us, we promise you'll come back to Diamond Jim's Eastgate Casino & Liquor for a great time, every time.
While you're racking up your winnings, we'll be working hard to keep you happy. We offer complimentary domestic drafts, well drinks, house wines and non-alcoholic beverages while you play. And, when you're ready to take a break from casino games in Missoula, MT, we've got a fully-stocked bar waiting to serve you. Enjoy a well-poured drink at the bar or buy a bottle and take it home with you from our liquor store. We have a huge selection of whiskey, bourbon, scotch, vodka, rum, gin, tequila and specialty liquors.
Games
Come check out our huge selection of game machines, including video poker and keno.
Selection
Our huge liquor selection has something for everyone—including high-priced bottles.
Location
We're conveniently located just off the interstate, close to downtown. Come check us out!
Food
Our lot has plenty of parking. In the summer, it's even a hotspot for food trucks!
Customer Service
We have a great reputation for outstanding customer service and clean amenities.
Kick Back at Diamond Jim's
With the best service and relaxing atmosphere, we invite you to join us and get your luck started at Diamond Jim's. Today might just be the day you head home a big winner!
Proudly offering Casino amenities, Fully staffed bar, and a wide variety of liquor selections to the following areas
East Missoula MT
Bonner-West Riverside, MT
Piltzville, MT
Bonner Junction, MT
Turah, MT
Missoula, MT