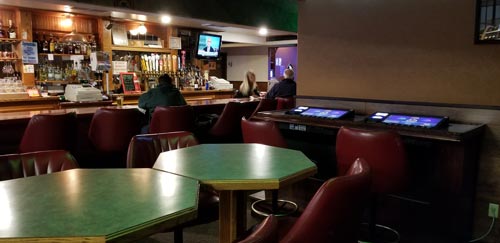 Looking for a local bar in Missoula, MT you can park yourself at for good conversation and a great time? Diamond Jim's Eastgate Casino & Liquor welcomes you! Bring your friends and your thirst for your favorite beverage and we'll take care of the rest. We've got a full selection of domestic drafts, cocktails, well drinks, house wines and non-alcoholic beverages.
Serving Up Fine Spirits
The most important part of any great bar in Missoula, MT is the bartender. We employ some of the best, ready to pour you a perfect pint or mix up "the usual" cocktail for you. Our bartenders are quick to mix and even quicker to make recommendations when asked. Ask about what's on tap or tell us what your favorite drink is and we'll have it in front of you in no time. Straight up, on the rocks or even blended, we've got you covered.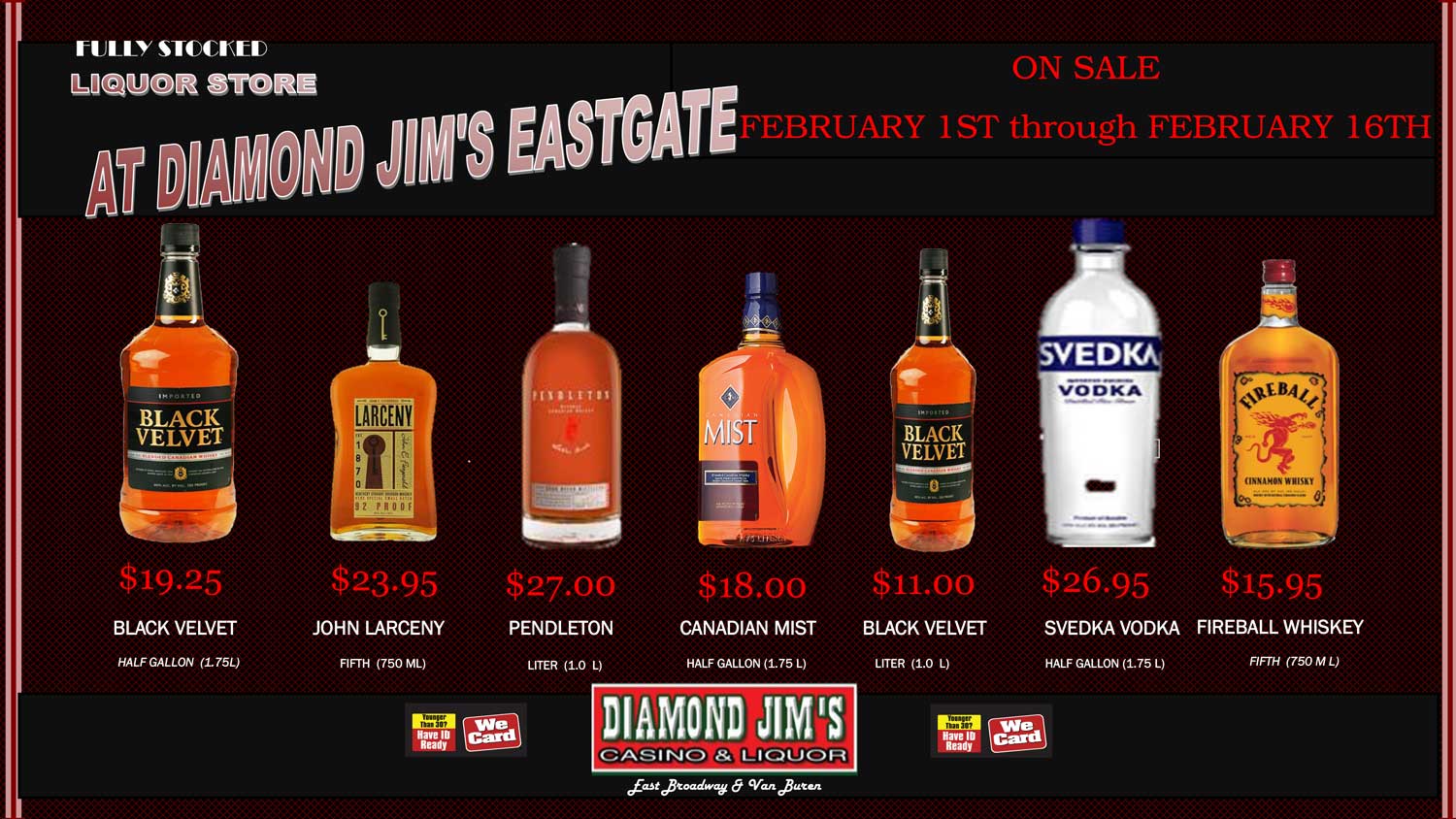 We Stock the Liquors You Love
Our bar is stocked at every level with the liquors you know and love. Whether you're a vodka drinker, whiskey lover, gin aficionado or prefer run above all, we've got your brand. Select from solid rail brands, as well as top-shelf bottles and even specialty spirits that are hard to come by! Some of the popular and most well-loved liquors we stock include:
Pull Up a Stool and Stay a While
Whether you're here for the video poker or want to catch up with friends over a few drinks, Diamond Jim's Eastgate Casino & Liquor will take care of you. Stop in today and pull up a barstool or give us a call with any questions you have.
Diamond Jim's Eastgate Casino & Liquor encourages only responsible consumption of alcohol. Please do NOT drink and drive.