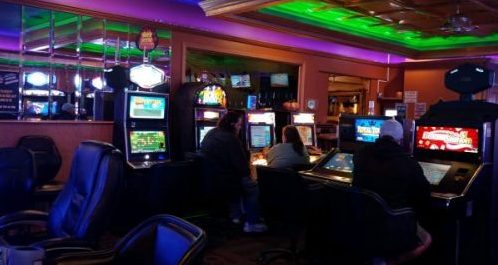 Looking for a way to pass the time in the company of great friends, good drinks and exciting entertainment? Saddle up to video poker in Missoula, MT at Diamond Jim's Eastgate Casino & Liquor. We promise a great time that's made even better by the chance to walk away with big winnings in your pocket! We've got the casino games you love to play, available in a welcoming environment you'll enjoy every minute of.
The Games You Love to Play
Whether you fancy yourself a poker player or love to test your luck with a game of video keno in Missoula, MT, there's a game waiting for you at Diamond Jim's Eastgate Casino & Liquor. We welcome serious players and passive gamblers alike, whether you're playing for a few rounds or want to take your luck as far as it can go.
While you're with us, we make your gameplay experience as fun and enjoyable as possible. We even offer complimentary domestic drafts, well drinks, house wines and non-alcoholic beverages while you play!
Players Rewards Club
Planning on visiting us again? Join our Players Rewards Club and get cash just for playing! Here, the more you play, the more we pay. You'll earn rewards on all your plays on any machine and enjoy free complimentary beverages and snacks along the way.
Receive 400 bonus points for signing up
Receive 500 points on your birthday each year
View our event calendar for double and triple reward opportunities
Stop in today and sign up for Montana's Premiere Player Rewards. Let your luck start here and get rewarded for having a great time!
Start Your Lucky Streak
Feeling lucky? Put your luck to the test with video poker, keno or other line games at Diamond Jim's Eastgate Casino & Liquor. Today might just be the day you leave with big winnings in your pocket and a smile on your face. Stop in today or call us with any questions you have.