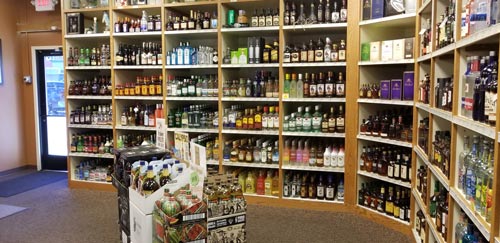 Nobody makes a drink quite like the bartenders at Diamond Jim's Eastgate Casino & Liquor! If you've been sipping on something tasty and want to take that feeling home with you, be sure to stop by our in-house liquor store in Missoula, MT. We stock a great selection of beer, wine, liquor and specialty spirits. If you can't find it here, it's probably not worth drinking!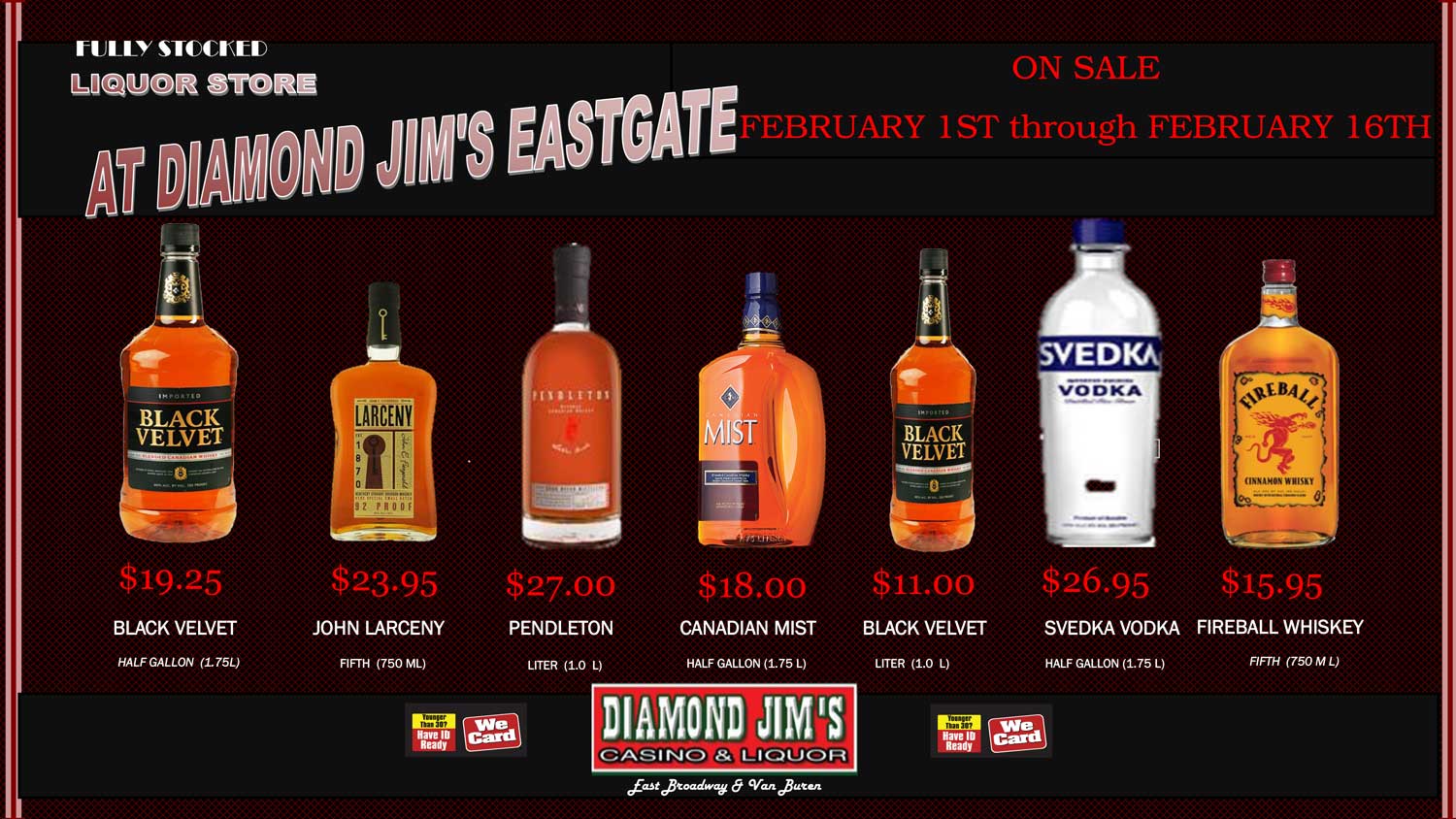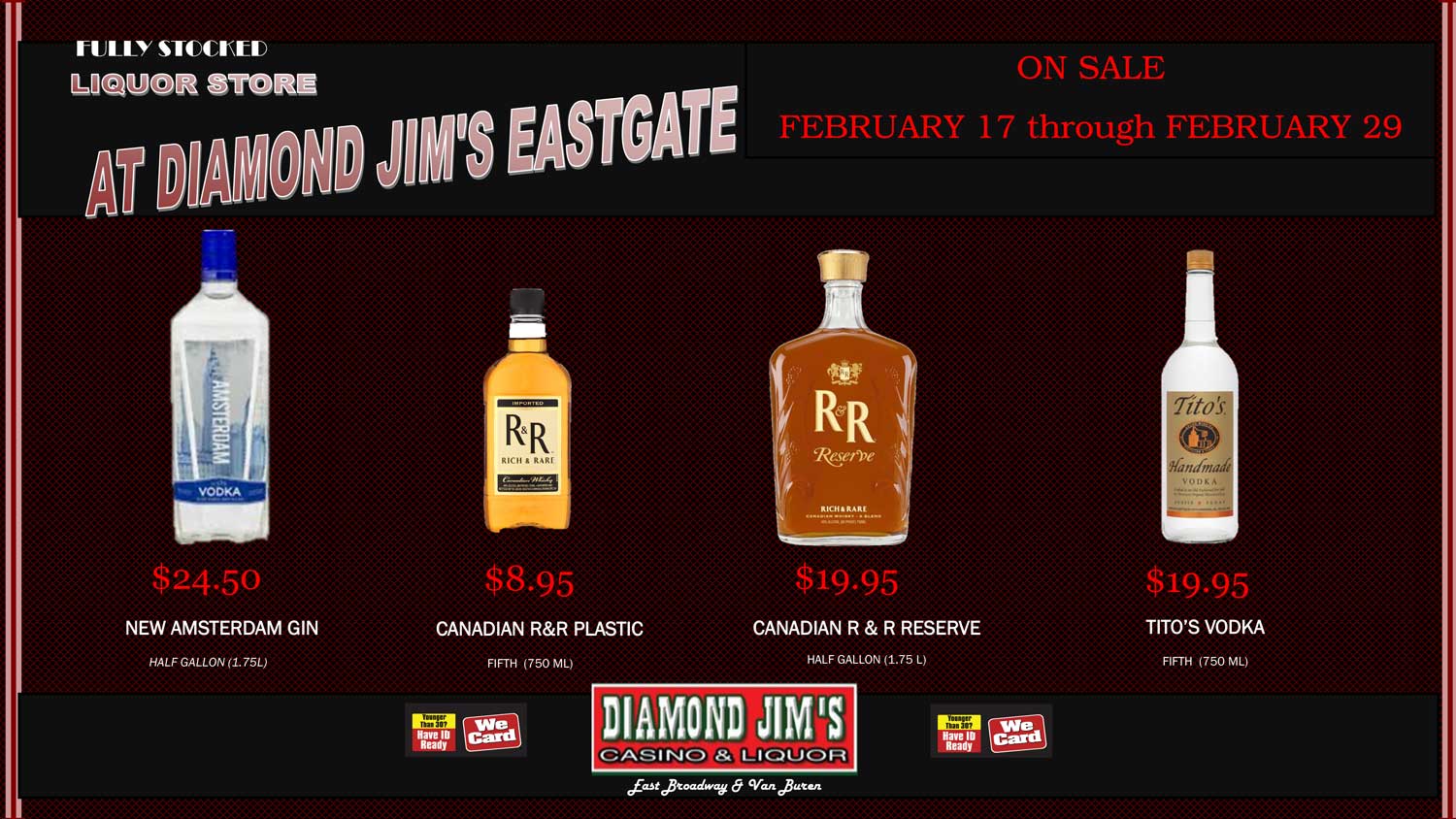 Beer
Pick up a case of your favorite beer or get crafty with a six-pack of microbrew! Our beer store in Missoula, MT has a great selection that you'll enjoy browsing, with prices that make cracking a cold one even more enjoyable.
Wine
Whether you prefer a full-bodied red or a bubbly white wine, you won't be disappointed in our wine store in Missoula, MT. We stock bottles at all price points, with varietals enough to put a smile on any wine lover's face.
Liquor
There's a bottle for everyone in our liquor store. Our selection spans rail and top-shelf whiskey, bourbon, scotch, vodka, rum, gin and tequila. Grab a bottle of your favorite brand name or try something new that catches your eye.
Specialty
We pride ourselves on being a destination for fine liquors and hard-to-find spirits. Stop in to our liquor store to get your hands on a specialty bottle or ask about any uncommon bottles we might have in stock. You might just strike gold!
---
Swing by Diamond Jim's Eastgate Casino & Liquor for your next beer run or grab a bottle to go when you're leaving our casino. Our prices and selection are hard to beat! Looking for something in particular? Give us a call to see if we have it in stock.
Diamond Jim's Eastgate Casino & Liquor encourages only responsible consumption of alcohol. Please do NOT drink and drive.
---